We've had a busy summer around our house….lots of summer camp time, hockey, camping, and BBQ's. But today, it was time to return to "reality" or what we call in normal people terms "school". My son was ready to start school again and see all of his friends. He had an extremely hard time going to sleep last night and was up at like 6am this morning. He was anxious to go!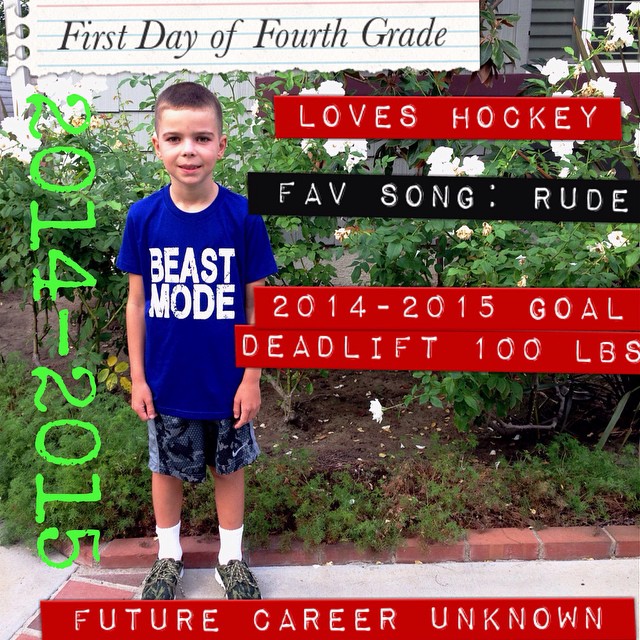 He was ready to leave the house at 7:30am, which is about 45 minutes before school started. So I had a little photo session with him. I asked him a bunch of questions that seemed very confusing but the photo above, was the result from all of my questions. I think it turned out pretty good.
I always take a traditional first day of school photo with a sign saying what grade my son is entering. I got him to pose for this photo for about umm….5 seconds and then he was done. Like I said, he was ready to go to school!
And for comparison purposes, a little photo collage from the first day of school last year and today.
And I even got him to take a photo with me. I do it every year. As for school, he loves his teacher and his class. ALL of his close friends are in the class and he is pretty stoked about that.
This year will be full of new adventures, hockey, and even some CrossFit. Ya, the kid drank the Kool-Aid too! Wish us luck!