On Sunday, I was treated to a special event at the Pacific Waters Spa.  The Pacific Waters Spa is located in the Hyatt Regency in Huntington Beach, CA.  I was graciously invited to enjoy a day at the Spa along with several other fabulous mom bloggers from Los Angeles and Orange County. How did they know that I needed a spa day?
As a busy working mom, it is hard to find time to pamper myself.  I sometimes go a month or more between pedicures.  You make think that's not bad, but you haven't seen my toes. I can't even remember how long it has been since I've had a spa day, or even a massage.  When we arrived at The Pacific Waters Spa, I was greeted by wonderful staff members.  I had carpooled with Ciaran, and was intrigued to see what other mom bloggers would arrive.  I was thrilled to see some Orange County Mom's and Los Angeles Mom's that I already knew.  I also got to meet some new friends. Everyone was great.
Carol McIntire, The Pacific Waters Spa Manager, greeted us, and told us about Pacific Waters Spa and what it has to offer.  We were then broken up into groups and given tours around the facility and mini treatments.  I was treated to a facial, massage, and hand treatment.  I felt so relaxed after the treatments. I probably should return to the facility soon, for a Deep Tissue Massage.  I have so much stress in my life, and I can totally feel it in my back and shoulders.
In between receiving treatments, they showed us some simple ingredients to prepare some at-home spa treatments.  The ingredients can be found at your local grocery store.  Here's an example of one at-home treatment.
Mocha Latte Wrap
2 Tbsp Ground Coffee
1 Tbsp Cocoa Powder
3 Tbsp Coconut Butter
Plastic Wrap
Mix food ingredients in a small bowl.  Apply in light circular motion on desired area (hands, arms, or foot).  Wrap area lightly in plastic wrap for approximately 10 minutes.  Remove plastic wrap and rinse treated area throughly in warm shower. *Test small area first in case of allergies or skin sensitivity.
The Pacific Waters Spa offers 20,000 square feet of pampering, including a full-service spa, a salon, and a a 24-Hour Fitness Center. They have women's and men's locker areas and relaxation rooms, sauna, steamroom, whirlpool, and showers. They also have a coed outdoor patio, complete with a bonfire and trickling fountains.
They recently started a Membership Program which has a Seasonal Member for 3 Months and 6 Months. The Seasonal Memberships  include Spa Services, Spa Amenities, Use of the Main Resort Pool (blackout days apply), Valet Parking, 20% Discount on Full-Priced Spa Services, 20% Retail Discount at The Spa and Aesthetyx, and 20% Food and Beverage Discount. The Seasonal Membership Fees start at $375.
Doesn't this sound relaxing and inviting?
Well, I have something to offer my readers!
Join Pacific Waters Spa Facebook Fan Page
Write on their wall "I became a fan of Pacific Waters Spa after reading Angry Julie Monday"
You will receive a 20% discount off any 60 minute treatment.
Be sure and call (714) 698-1234 to make an appointment at the Pacific Waters Spa, and to also find out more information about their Membership Package. They are located at 21500 Pacific Coast Highway, Huntington Beach, CA 92648.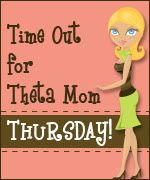 Disclosure: I thank Pacific Waters Spa for the pictures used in this post.  I may have borrowed them from their Facebook page.  I received mini spa treatments, some good food, and a tour of the facility while there, free of charge.  I was not paid any cash for this post.  Receiving these treatments, and food did not persuade me any way in writing this post.