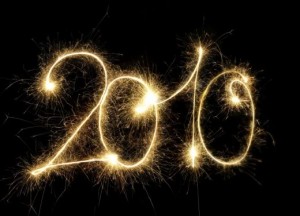 I wrote a "Resolutions" post last year. I read it this morning and started laughing.  I pretty much have not followed through with any of the things I wrote about. I have become more organized at work, and I've bought Angry Kid less clothing. That's following through, with something, right?
Because of this, I've decided to write down "Goals" more than resolutions this year. I think the goals are easier to achieve and check off on my master to-do list.  Plus, having an entire year gives me a good time frame to achieve those goals.
So here it goes, my FIVE MAIN GOALS for 2010! (I'm starting with five for now)
1. Learn to edit videos. I received a Flip video camera for Christmas last year, as in 2008. I can upload videos to various sites. But, I want to be able to edit them, add text, and be a bit more creative.
2. Ten races in 2010. I would like to participate and run ten races this year.  I've been quite busy and the last race that I ran was on the 4th of July in Huntington Beach.
3. Be more organized. Yes, I say this every year.  I started the year off by going through all my junk and work.  Angry Husband is also in the process of organizing the garage right now too. We have the supplies to be organized, we just don't always follow through.
4. Focus on photography. I want to take some type of class to learn more about my camera.  I use a camera 40+ hours a week at work, but I shoot mostly on auto.  I want to be able to do more with my camera and photos.
5. SAY NO! I say yes to everything. Then I completely regret it and complain to everyone around me.  I can't do everything. I don't have the time.
I have more things that I want to achieve this year. But really, I'm going to start small and start with five.  I could do ten things for 2010, but that would be a bit much for me right now.  I'll let y'all know when I achieve some of these goals, okay!
Photo from Photobucket.